EventOn Action User Addon 2.2.9
VERSION:

2.2.9

LAST UPDATED: 18/03/2022

AUTOMATIC UPDATES: YES

SECURE PAYMENT: YES

VIRUS SCANNED: YES
Add to wishlist
Added to wishlist
Removed from wishlist
0
GPL Download – EventOn Action User is a addon being distributed by Eventon. This addon allow your users to submit events and control permissions to all the aspects of eventon in wp-admin.
EventOn Action User Addon Features :
Fully Customizable Event Submission Form
ActionUser adds a fully customizable front-end form where you can select the fields user can enter values and order fields of the form to best fit your needs.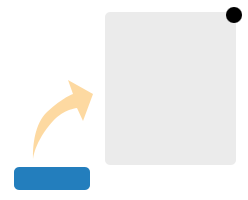 Lightbox Form
The front-end submission form can also be set to open as in-window lightbox form that is also responsive on mobile devices.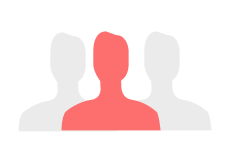 Restrict Form Access
You can easily restrict event submissions only to logged-in users of your website or allow anyone to submit events. Submissions can be set to save as draft or published events.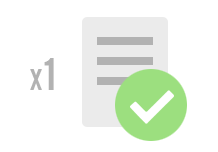 One Submission per User
Along with restrict submissions, you can restrict only one event submission per logged-in user from the front-end form.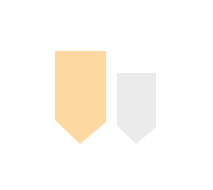 Default Event Types
Easily assign default event type 1 and/or 2 category tags to submitted events for easy recognition from back-end.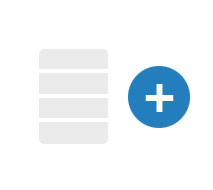 Select from List or Add New
Event type categories, location and organizer fields can be set to allow users to select field values from previously saved values or allow them to create new values.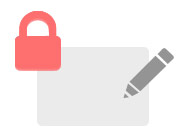 Private Notes to Admin
You can enable private notes to admin from front-end form where users can send special messages only admin can see.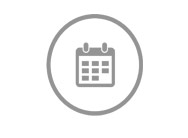 Front-end Event Manager
Once events are created, logged-in users are able to view, edit, and delete their submitted events via event manager that can be added to any page using shortcode.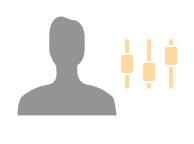 User Permission Control
ActionUser allow you to control access to certain parts of eventON to each user or to user roles and manage these permissions.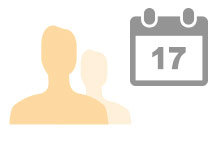 Assign Users to Events
With this addon you can assign users to events or set auto assign logged-in user during event submission to that event and create calendars with events from just those users.
EVENTON ACTION USER ADDON REVIEW
Experts Review
Why Choose us? How is GPLDownload.com Different from Other GPL Sites?
Clean content
100% original files from developers without advertising, viruses or malicious code. All of the products on the site are purchased directly from the developers, rather than being downloaded from other websites. Our development team creates the activated versions, and the files do not move via "third hands," so you can be sure you're getting the actual product!
New products and latest versions
We acquire and install new premium WordPress GPL themes and GPL plugins on a regular basis. Every 2-3 days, we also check all updates and add the most recent product versions. Please contact us if you can't locate the latest version of the product on the site.
Affordable price
Our prices are significantly lower than those of developers. You have the possibility to get a high-quality goods at a low cost!
Technical support
If you have any difficulty installing, configuring, or using the product, we will provide competent technical help. Our technical support team is available to you 24 hours a day, seven days a week, with an average response time of one business day.
Secure payments
All of the payment gateways we accept (Stripe, PayPal and Razorpay) are PCI DSS certified. If the product you downloaded does not work properly and our technical assistance is unable to assist you, we will offer you full refund.
100% Safe
We've been working successfully since 2018. GPLDOWNLOAD has over 30,000 consumers and growing that pick us and purchase our items. Join today!
Completely Legal
All digital products on the website are released under the GNU General Public License in their entirety.
Direct download links
Without any waiting or advertising, you can download the goods right from our website!
HOW TO INSTALL EventOn Action User Addon 2.2.9
The plugin installation can be done with two methods. The first method is the direct update method and is the easiest one because you don't require any additional plugin. We will be covering both the methods step-by-step.
Method 1 - Updating Without Plugin
Download the latest zip file of EventOn Action User Addon 2.2.9 from GPLDownload.com

Log into your WordPress site.

Go to Plugins > Add New.

Click the "Upload Plugin" button at the top of the page.

Select the EventOn Action User Addon 2.2.9 zip file to install.

Click the "Install Now" button.

Before installation it will show the previous and new version of the plugin.

Just click install button and new version will over write the previous version.

Activate the plugin and your EventOn Action User Addon 2.2.9 plugin is successfully installed.
Method 1 - Updating With Plugin
Download the EventOn Action User Addon 2.2.9 latest zip file.

Log into your WordPress site.

Go to Plugins > Add New.

Click the "Upload Plugin" button at the top of the page.

Select the EventOn Action User Addon 2.2.9 zip file to install.

Click the "Install Now" button.

Your EventOn Action User Addon 2.2.9 is successfully installed.
EventOn Action User Addon 2.2.9 UPDATES & SUPPORT
We offer regular updates from the date of purchase depending upon your membership plan. After your plan has expired, you have to purchase the item again to receive further updates, we also offer lifetime updates as an alternate option.
The products are updated as soon as we are notified about an update, we go and download it from the author and update it on our site, but In case the current version of the product is not the latest, You can request an update for the product from the request update section.
We send regular emails advising when products have been updated so please be sure to provide an active email address when you sign up. You can also choose to receive your purchased product updates while checking out.
Our support team is available 24/7, if you have any questions or need help in installing or configuring digital products purchased on the website, please don't hesitate to contact us.
Please note that we are not developers of the provided products, so our technical support capabilities are limited. We do not change product functionality and do not fix developer bugs.
EventOn Action User Addon 2.2.9
Related Products
Added to wishlist
Removed from wishlist
5
Best price
Added to wishlist
Removed from wishlist
5
Best price
Added to wishlist
Removed from wishlist
5
Best price